TiaraVille Melaka 4k sqft Semi Detached Double Storey for sale at RM790K
Description
Semi-D double storey house at Tiara Golf & Country Resort in Ayer Keroh, Melaka. Lease hold 90 years (most Malacca's house are leasehold)
Land size 50x80sf = 4000 sqft
Built up area = 2430 sqft
Address :Jalan Tiaraville 4 Tiara Golf & Country Resort 75450 Ayer Keroh Melaka
Selling price RM790,000.00 with a Tiara Golf & Country Resort membership worth RM35,000.00

Taman Seribu Bunga is settled at 2.8km distance, while Lake Ayer Keroh is 2.4km from the venue. A museum and a temple are a short walking distance away. Tiaraville is a residential property which has received unprecedented attention from home seekers because it is located on a golf course.

The Semi-D in the centre of mature Green Lushness with tree-lined roads, and smart street scaping which gives residents a resort-like experience. Tiaraville has good connectivity to nearby cities and business district for residents to commute as often and easily as possible.
Besides these roads, there is also public transportation available for residents who are not drivers or have private vehicles.

The development is located in an area with many local amenities in the state of Melaka. Hospitals and treatment centres such as Advance Vision Eye Specialist Centre, Advance Vision Eye Specialist (NEW CENTRE), and Kurnia Dialysis Centre are very close to the property. Centres for education like Summer Academy Damansara Utama, Smart Reader Kids Kayu Ara, and StarDee Enrichment Centre are available are also available for parents who reside at Tiaraville to cater for the needs of their wards and children.

The list of amenities in the area around which makes it an excellent residential location also includes several shopping destinations. Shopping centres like Taman Kayu Ara Indah, K&K, and FED are some of the outlets near the condo where residents can get essential and luxury items. The area also has food centres for residents to eat all types of continental meals. Restaurants such as Roti Canai Boy, Retoran Mohamed Salim, and Q jelly bakery Sdn Bhd are within the neighbourhood.
---
Facilities
Specification
Sub Sale
Leasehold
Vacant
Residential
2,430 Sq. Ft.
4,000 x 1 Sq. Ft.
5 Bedrooms
4 Bathrooms
No Car Parking
Unfurnished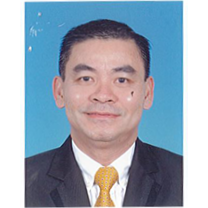 Agent
Agent Name
Agent Company
License
Contact Info
Property Address
The address of the displayed propertyShare This Exclusive Listing